Brady and the Patriots get One for the Thumb
Hang on for a minute...we're trying to find some more stories you might like.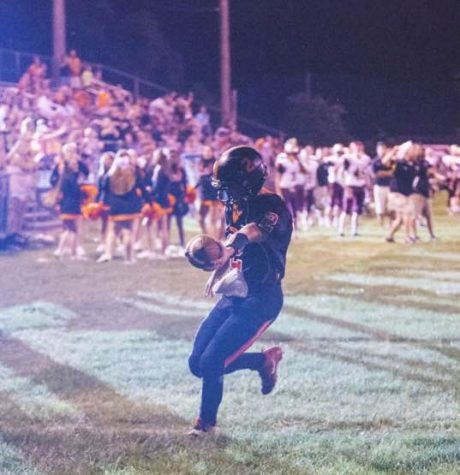 More stories from Eli Rafail
As time ticked down in the first half of Super Bowl LI, it seemed that the Atlanta Falcons were well on their way to their first Super Bowl win in team history. They had dominated their way to a 21-3 lead, even adding a touchdown early in the third quarter to give themselves a 28-3 lead.
However, it was foolish for all of America to count out the Patriots, led by one of the best quarterbacks in NFL history, Tom Brady. The Patriots scored 25 unanswered points, making the largest comeback in Super Bowl history to send the game into overtime. Then, running back James White powered his way into the endzone to give the Patriots, Tom Brady, and Bill Belichick their fifth Super Bowl in team history with a score of 34-28.
"It was one of the greatest football games that I had ever seen," said football fan Jacob Van Divner. "History was made on that Sunday. It was just one crazy thing after another that finally ended with a Patriots win."
A Super Bowl for New England and its fans was not the only thing that came from this game, however. Tom Brady became the first quarterback to lead his team to five Super Bowl wins. It is a question that has been posed for years, but is Brady now the GOAT? (Greatest of all time)
Dylan Crockard had his own input on that very question. "There isn't a doubt in my mind that Tom Brady is the best ever. People can make an argument for Joe Montana or Dan Marino or Peyton Manning, but no quarterback has had the success that Brady has had."
Mike Florio of ProFootballTalk had a very similar opinion on the matter. "You can try to make an argument against it, out of bias or resentment or jealousy or whatever…Tom Brady is the greatest quarterback to ever play the game."
Whether Brady is the best or not, people are still raving over the massive comeback that the Patriots mounted to win the big game. Even talk show host Ellen Degeneres took to Twitter to react to the game. "That comeback was crazier than a movie. Congrats to both teams on an amazing game. Unreal. #SuperBowl."
Love them or hate them, the Patriots made history on Sunday. They smashed records on their way to their fifth Super Bowl title. If Brady and company can keep this kind of play up for a few more years, they could potentially make it to the big game a few more times before Brady calls it quits.
About the Writer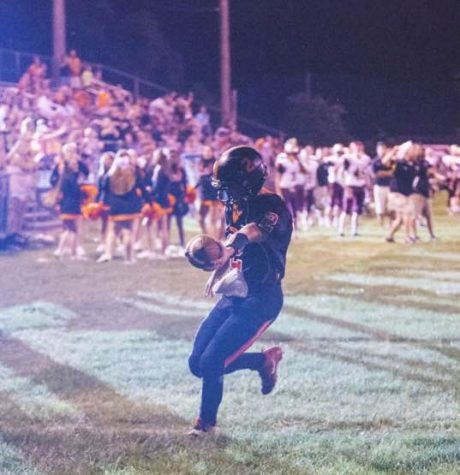 Eli Rafail, Editor
Eli Rafail is a senior and a second year Journalism student. Eli participates in sports and activities in school including football, baseball, band, Drama Club, Youth Traffic Safety, and the Academic Team.  He is also a member of the Leo Club as well as the National Honor Society.              ...