Gamer Banned for Harassing Minor
Hang on for a minute...we're trying to find some more stories you might like.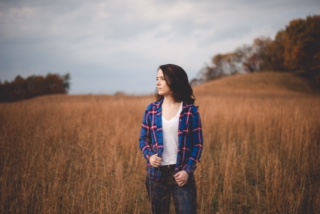 More stories from Emily Palone
A competitive gamer who allegedly harassed a 15 year old and said in chat logs "I just don't care that I'm a pedophile" has been banned from a tournament service until 3016. According to Kotaku Australia, Reece "bloominator" Bloom was banned by E-Sports Entertainment Association. E-Sports Entertainment Association offers a third-party competitive gaming community for the players of the popular game "Counter-Strike.
Reece Bloom, who's profile says he's 25 year-old from Arizona.Bloom's  account will remain banned until June 6 in 3016, or 365,000 days to be precise. The official reason given is "Malicious Activity", although the specifics for the ban come down to a series of chat logs and photos between Bloom and an alleged 15 year old. The chat logs, which are still available online, show Bloom saying things like "there's just something about being able to influence young minds" and "I just don't care that I'm a pedophile".
Boom was a member of the team Armor Esports, which is currently ranked seventh in ESEA's North American Counter-Strike: Global Offensive Main league (two steps below the Professional league). Screenshots of the conversations were posted on Imgur.com but are too graphic to publish. The screenshots include sexual requests from Bloom and a thumbnail of a sexual video he sent to the minor; a message where he admits he is a pedophile.
"I find it very disgusting that an adult would violate their gaming rights to harass a minor", said senior Diari Davis.
Bloom was banned later that day for "Malicious Activity," which normally results in a 365-day ban. Since that happened, he posted an apology and deleted his account right after. "No excuses, obviously incredibly stupid of me to do what I did and I'd like to apologize foremost to Armor Esports for ruining a perfectly good situation they had with their CS:GO team this season," he said in the apology. "I am aware I'm hated by many for good reason, But please keep the hate on me, don't give crap to to any of my friends or orgs [I've] associated with. I hope some people can forgive me, but I understand if not, glhf."
Bloom apologized once again for his actions,  saying it was "incredibly stupid of me to do what I did. … I am aware I'm hated by many for good reason. But please keep the hate on me, don't give a crap to any of my friends or orgs I've associated with."