JM Relay For Life Once Again Makes an Impact
Hang on for a minute...we're trying to find some more stories you might like.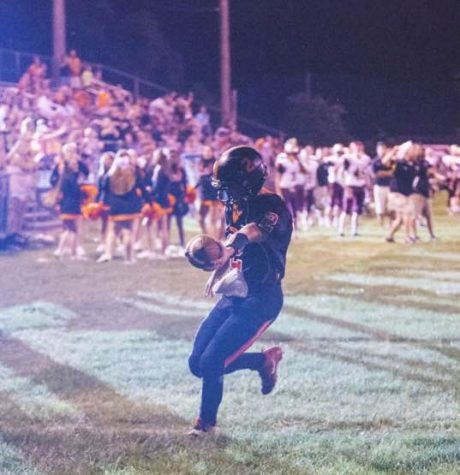 More stories from Eli Rafail
For the third consecutive year, Jefferson-Morgan was represented at Relay for Life. Team captains Nicholas Headley and Eli Rafail returned for their final year of service, and they wanted to go out with a bang. Once again, the team was in honor of Ms. Donna Furnier, so the school district was fully behind the idea.
Each year, there is an overall theme for Relay. This year, it was board games, so our school picked The Game of Life. Not only was this game fun and could make for a good booth, it could make for a pretty darn clever t-shirt as well. The booth consisted of a huge Game of Life sign and standees of the iconic Life cars.
"I think the picking and creating the theme for our campsite may be one of my favorite things," said team captain Nicholas Headley. "The weather wasn't quite as good as last year, but we still had an opportunity to make it look great despite the circumstance."
As Headley alluded to, the weather wasn't exactly ideal for an outdoor, multiple hour charity event, but the team was able to make do with what they had. Although it was cold and rainy, the school's team collected a good amount of funds for the American Cancer Society through baskets and cake pops sold at the campsite.
"The baskets are really big for us when it comes to getting donations," said Gina Rafail, member of the district office in JM. "The items are donated by people in the area and they know it goes to a good cause. We probably wouldn't have the success we have without getting donations via the baskets."
Despite this time of year being extremely busy with the play, sports, and numerous trips, Relay For Life was still a great success. The team was able to pull together to put on a great showing at the event, and they would like to thank everyone for their continued support in the battle against cancer.
About the Writer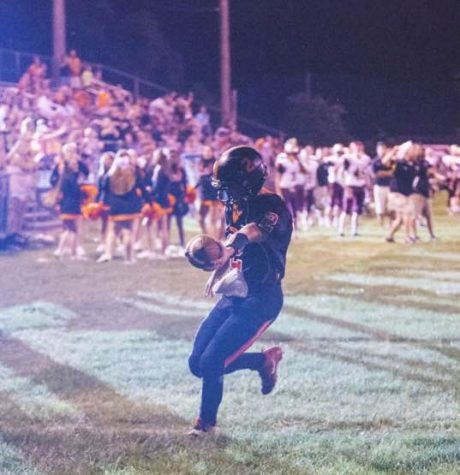 Eli Rafail, Editor
Eli Rafail is a senior and a second year Journalism student. Eli participates in sports and activities in school including football, baseball, band, Drama Club, Youth Traffic Safety, and the Academic Team.  He is also a member of the Leo Club as well as the National Honor Society.              ...