Should Middle School Students be Drug Tested?
Hang on for a minute...we're trying to find some more stories you might like.
Drugs are a leading cause of death and are very addictive. There is an average of 570,000 deaths a year due to drug use. Nearly 9% of those who use drugs become dependent on them. A percentage that increases to about 25-50% for people who use every day, which means they can't stop even though they know drugs are messing up their lives. 
Drugs are nothing to mess around with, and kids and young adults should not be the victim of another teenage overdose. Schools should drug test their middle school students so they don't have to one day rely on the drugs that they may be abusing, it is also just another way to stop students from doing drugs.
Nearly 54% of drug users started while they were still in school. If schools could start to drug test their students, it would prevent many people from starting drugs and even drug overdoses.
The drugs could also affect the student's brains with memory loss and damaged brain cells, meaning their grades could drastically drop. Drugs could also cause depression and could resort to suicide or even homicide.
If students who are abusing drugs are going to school, they could suffer from withdrawal, causing loss of interest or pleasure in activities. Also if students are feeling withdrawal, they might think bringing the drugs to school would help, which is not good for the younger peers in school. This is where peer pressure could began and cause others to get on those drugs.
When drug users are suffering from withdrawal, their social life and behavior can change severely, causing them to lash out and act without thinking. Now not only do we have a drug abuser, now we have someone who could be a threat to teachers and students.
Now it maybe an invasion of privacy., which could make some students feel they're getting the finger pointed at them. Here's why we are so past student right and rather students are comfortable with this program. Students and teachers could be affected if just "one" student was abusing drugs. Now students and teachers are facing a constant threat.
One solution on what school teachers and council could do to prevent children from beginning to try drugs could be by putting posters on the hallway walls or having assemblies on drug prevention. This could be a good way to show children how dangerous and bad drugs can be.
In conclusion, teenagers and young adults are constantly being the victim to drugs. We can prevent these problems by schools  drug testing their students. This way students are less likely to try the drug and is also a good way to get students to neglect drugs.
About the Writer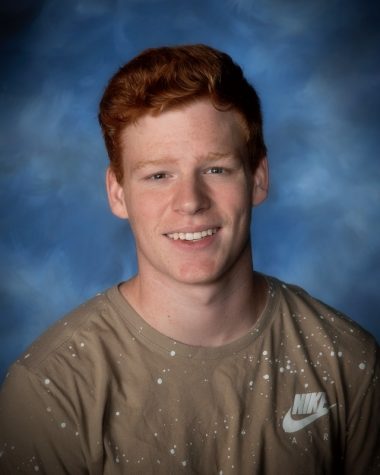 Logan Fazenbaker, Contributor
Logan Fazenbaker is a senior and a first year Journalism student.

Fazenbaker is a soccer player and a yearbook editor.

Fazenbaker's hobbies include...