The Broncos are Back in Business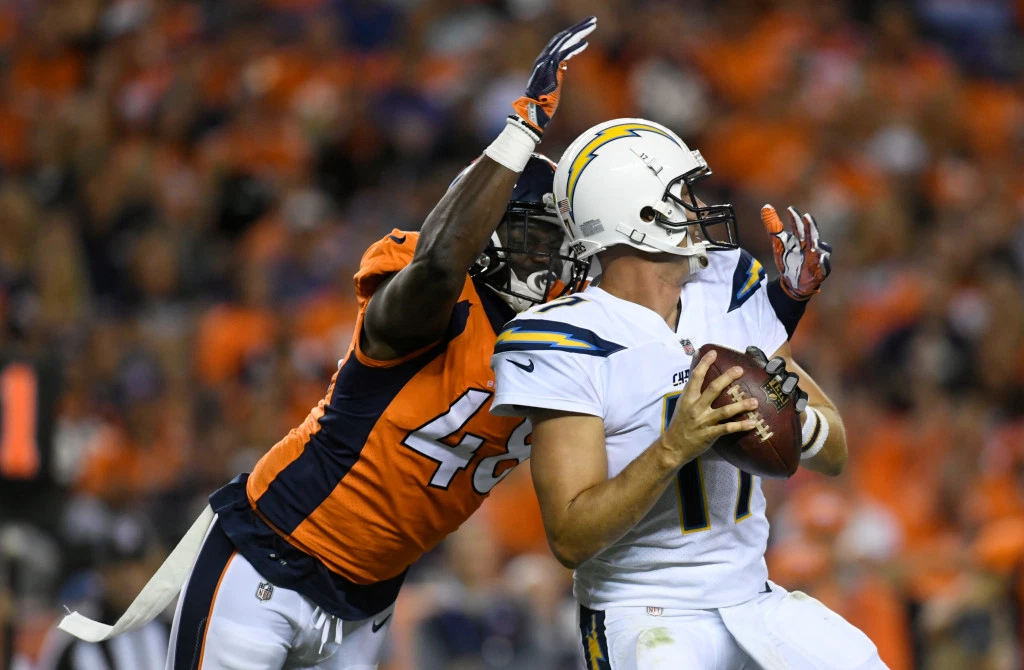 Hang on for a minute...we're trying to find some more stories you might like.
The Broncos Quarterback Trevor Siemian, said that their defense did just enough for their first win in last night's game.
Denver's running game offensively was there, but the defense was so good, with Shelby Harris blocking a 44 yard field goal with one second remaining in the fourth quarter. The broncos ended up winning 24-21 against the Los Angeles Chargers. Siemian was super focus in last night's game, he helped the broncos start off with a 24-7 lead over the Chargers. The whole Denver defense held the chargers to only 115 yards. But the Chargers got some momentum after a wild interception in the fourth quarter.
The ball bounced off Chargers safety Desmond King's shoe and into the hands of Adrian Phillips six plays later.This lead to a turnover for the Chargers. On the next possession, Broncos running back Jammaal Charles fumbled as he tried to power for the first down. Rivers had a 38 yard pass to Travis Benjamin to make the score 24-21. Siemian had great focus during last night's game.
He led a 15 yard play scoring drive on the Broncos second possession, finishing it with a 5 yard scoring pass to Bennie Flower. Trevor sealed the game with a 1 yard touchdown run past the star defensive end Joey Bosa. By time the third quarter, Siemian had three touchdown passes, and the Broncos built their 17 point lead. The Broncos defense did a great job of only letting the Chargers offense get 140 yards just over five minutes in the fourth quarter. Most importantly the Broncos held Rivers to only 192 passing yards.
The Broncos are a very good team this year. They have a lock down defense, but Monday's game against the Chargers was a nail bitter. Thanks to Shelby Harris on the field goal block with 4 seconds left in the fourth quarter.